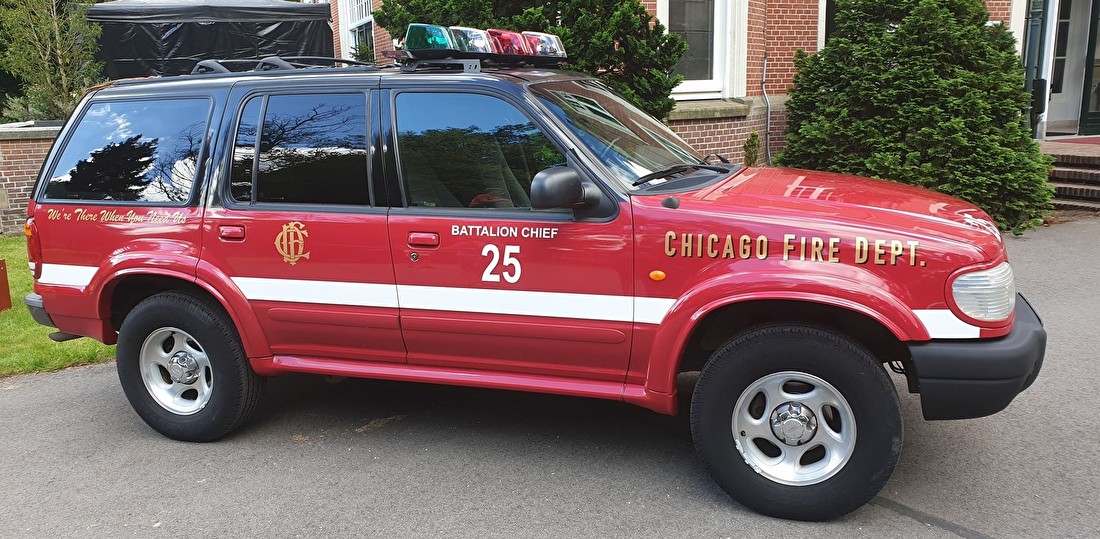 Ford Exploror - Chicago Fire Battalion Chief 25.
This Ford Explorer is a replica from the Chicago Fire Fire Department series. An American series from NBC. Chief Boden is the Battalion chief on Fire Station 51 in Chicago. This Ford Explorer is a replica of the car that the Battaljon chief drives in the series. The Battalion Chief is played by Eamonn Walker.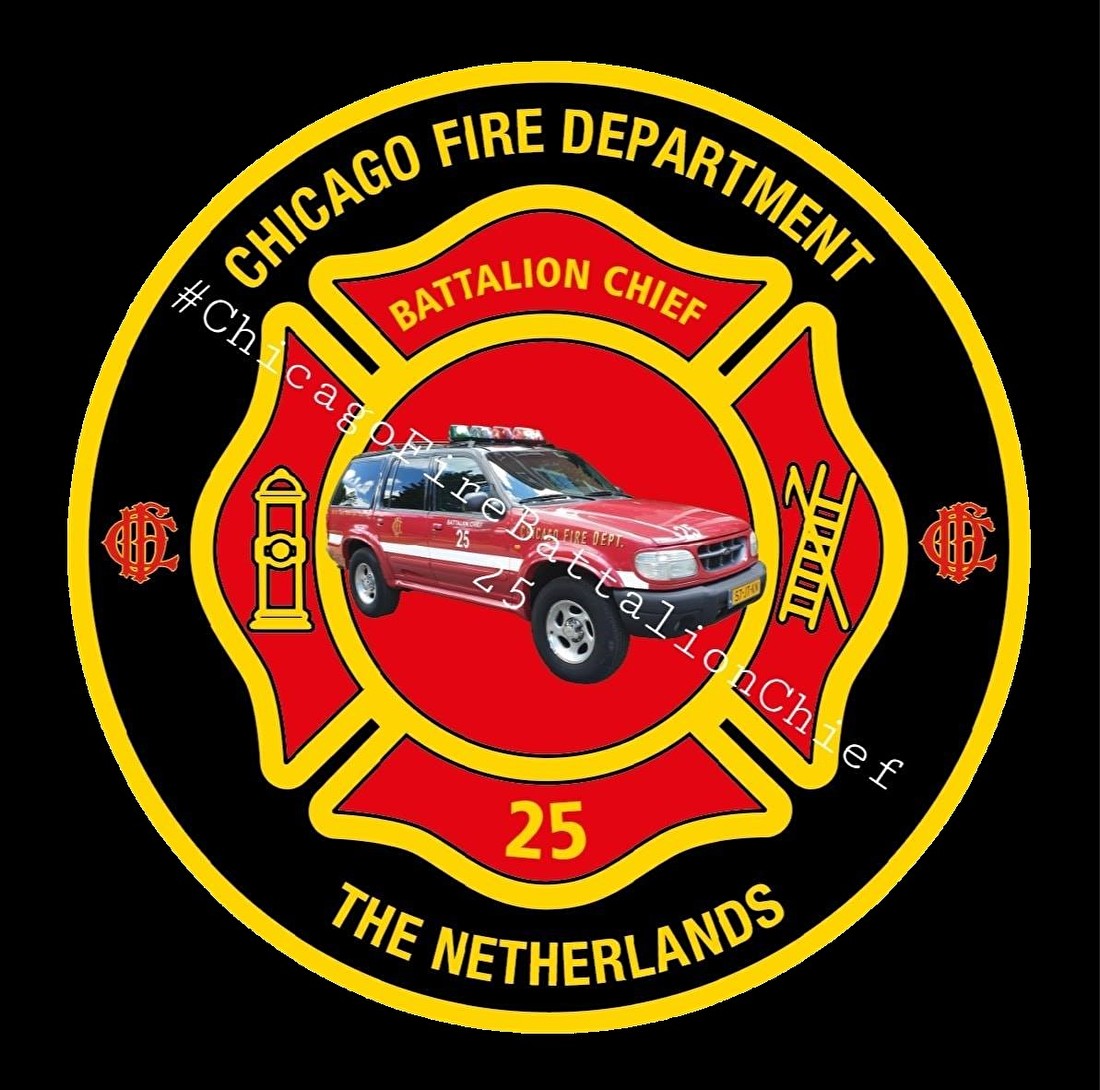 The series follows the lives of the firefighters and paramedics working at the 25th Battalion of the Chicago Fire Department, both professionally and privately. In the fire station, everyone is assigned one of the cars: Truck 81, Squad 3, Ambulance 61 and Battalion 25. Some of the footage was filmed in a real Chicago fire station. The connection with spin-offs Chicago P.D. and Chicago Med. The characters of this can be seen regularly in all three series. In the meantime 8 seasons have been broadcast and 3 more seasons will follow.
The car is equipped with the original stickers, siren and flashing lights. This car is available for events, conventions, emergency services open days, charities, birthdays etc.
Request information without obligation via the contact form.