Do you want to fly like the wizards from the Harry Potter movies? Then take a ride on our Broomstick Rodeo. Hold on tight and try to sit on the broom as long as possible. Obviously the broom is cursed and he tries to throw you off by going faster and faster. How long can you keep it up?
Our broomstick rodeo is available for various purposes. You can rent it for events, conventions, parties and of course for Harry Potter events in the Netherlands and all of Europe.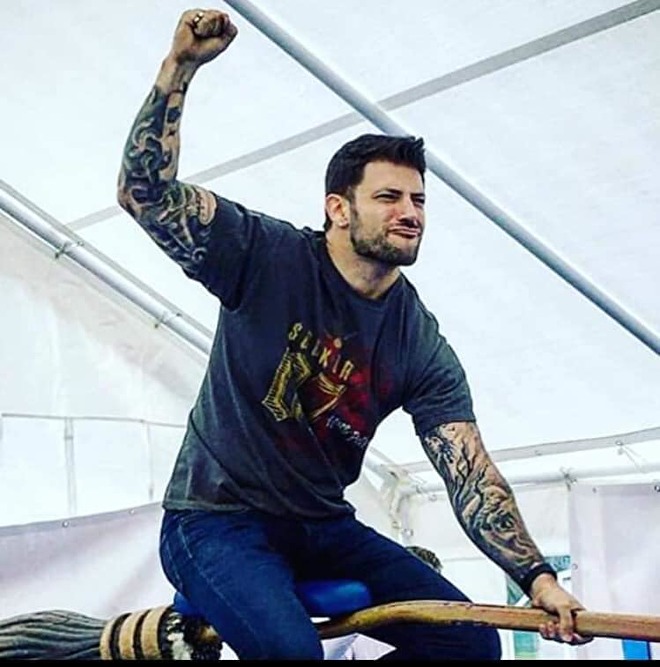 Information:
Technical data old fall cushion:
Size: 5x5 meters
Minimum space required: 6x8
Power: 230V
Technical data new fall cushion:
Size: 6x8x3.5H meter
Minimum space required: 7x10x3.5H meter.
Power: 230V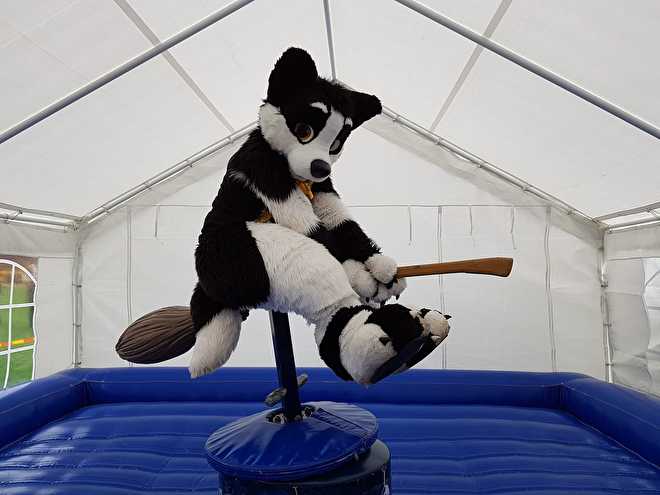 Quotation request and commitment:
You can request a quote via the contact form. Quotation always includes transport, set-up and dismantling and supervision. It is not possible to rent the rodeo without supervision.
Events and conventions:
At events and conventions, consultation can be held about the rental of the rodeo or the price per ride for the visitors.
Weather conditions:
When the wind is faster than wind force 4, we cannot place the attraction outside for safety reasons. In the rain, you or we can place a tent over the attraction. This is only possible with the old pillow!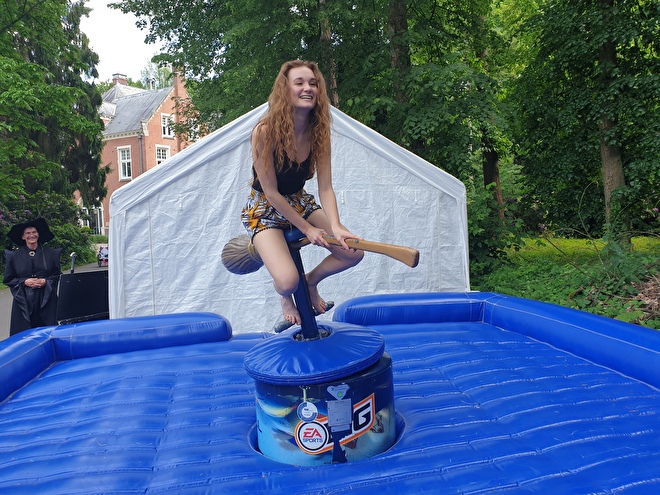 Coming Soon!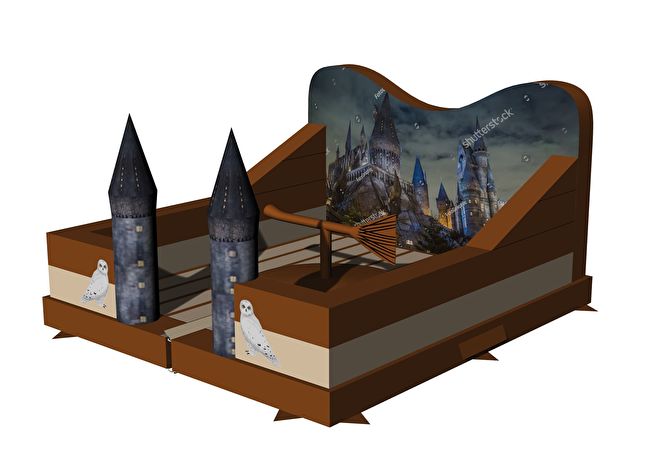 For more information, please contact us via the contact form.