Exclusive event especially for fans of the Chicago Fire series!
The series follows the lives of the firefighters and paramedics employed by the Chicago Fire Department's 25th Battalion, both professionally and privately. In the fire station, everyone is assigned to one of the vehicles: Truck 81, Squad 3, Ambulance 61 and 25 Battalion. Some footage was filmed in a real Chicago fire station. The connection with spin-offs Chicago P.D. is striking. and Chicago Med. The characters of this can be seen regularly in all three series. In the meantime, 8 seasons have been broadcast and 3 more seasons will follow.
During our Chicago Fire Event on February 13 & 14, 2021, fans can meet some Special Guests, there will be exhibitors with fun firefighting items or merchandise from the series, there will be various activities and, of course, the American emergency service vehicles cannot be missed.
Special Guests:
During the CFE you can get to know Special Guests. They participate in autograph sessions, Photo moments, Meet & Greets and Q & As. They are present both days. There are a few rules. No photos or film recordings may be made without the permission of the guest, even remotely. We recommend buying tickets online in advance for photo shoots, autographs etc. Below you will find the announced guests:



Exhibitors and Activities:
Both days there are various activities and exhibitors present. Below you will find an overview: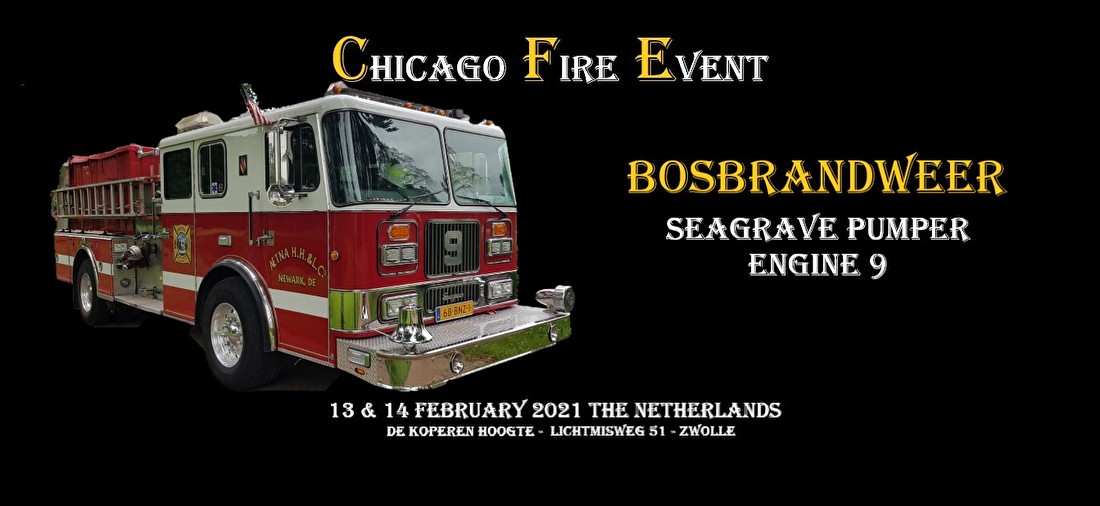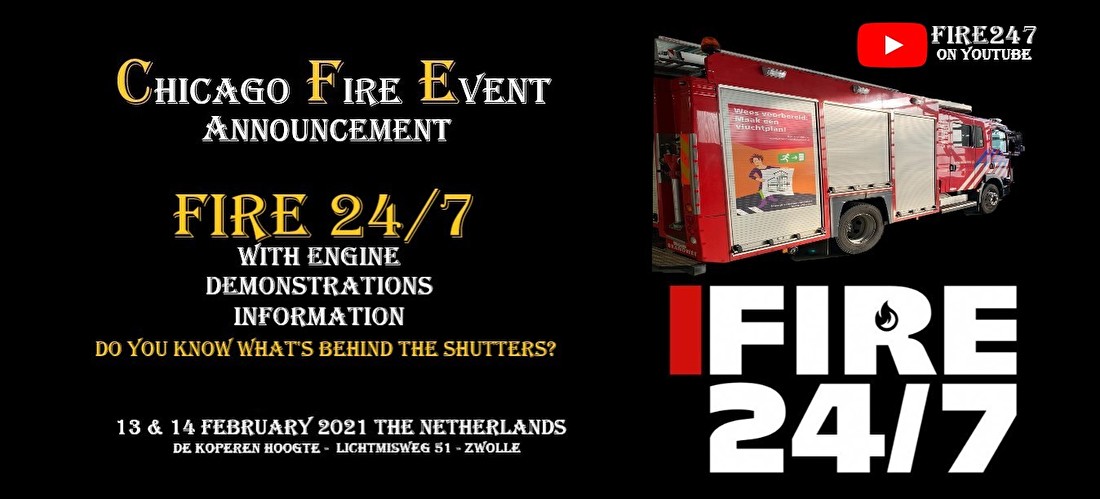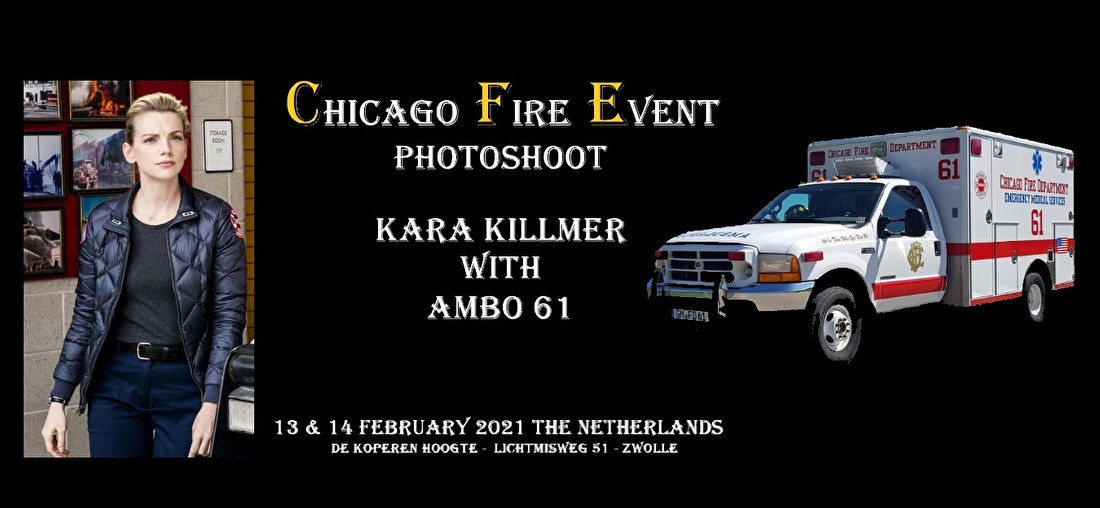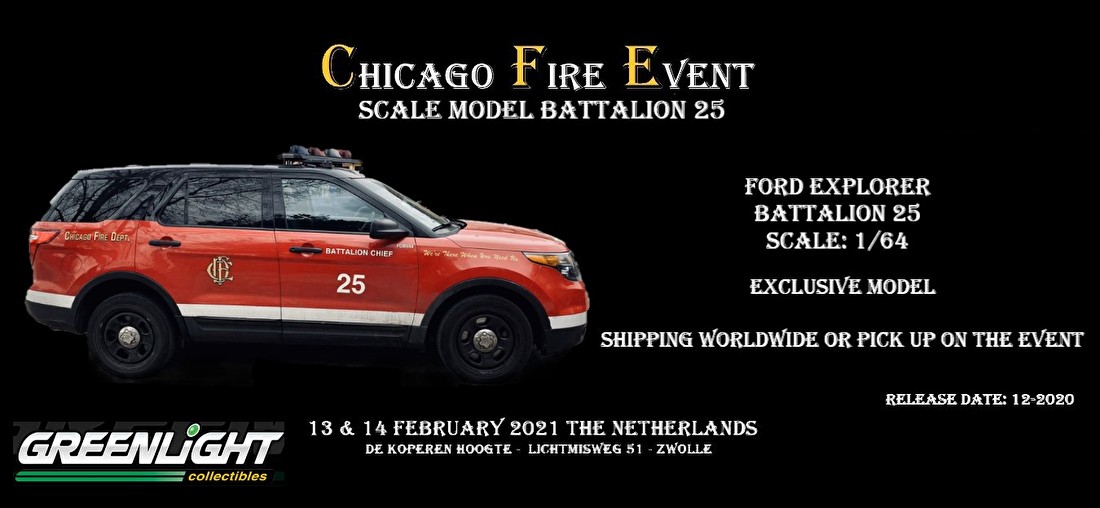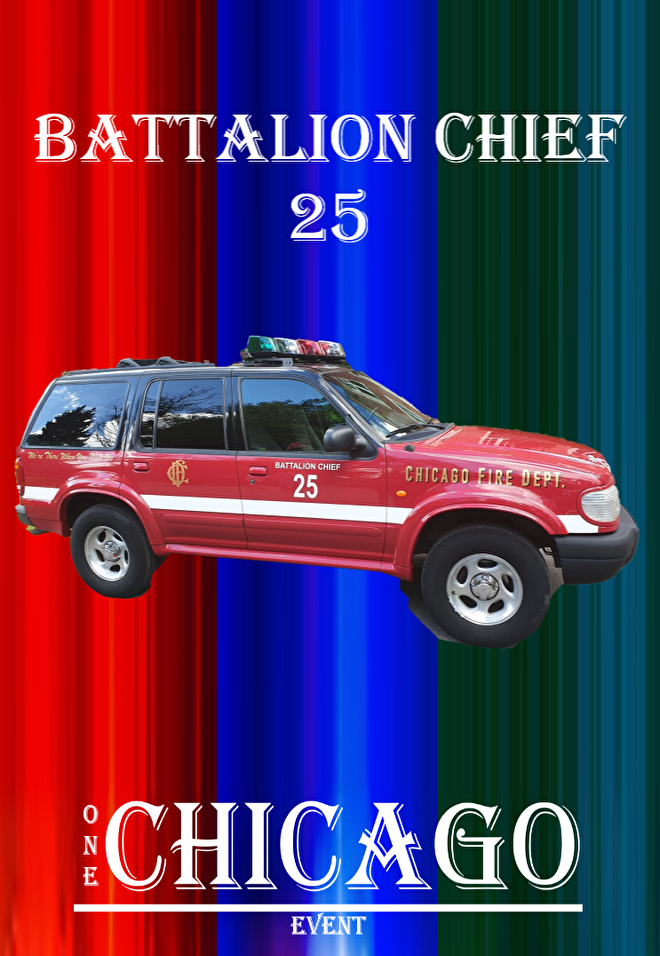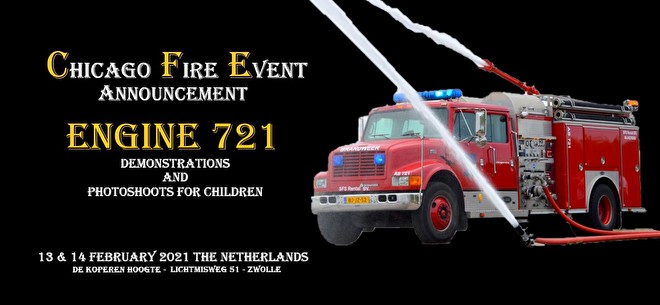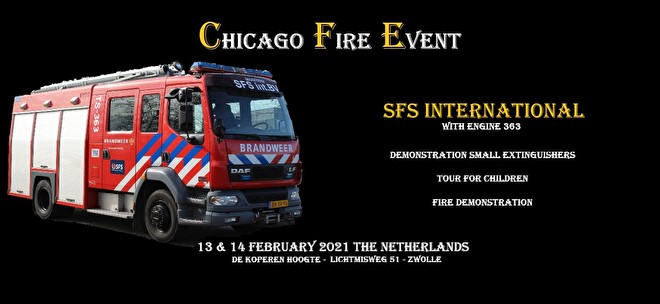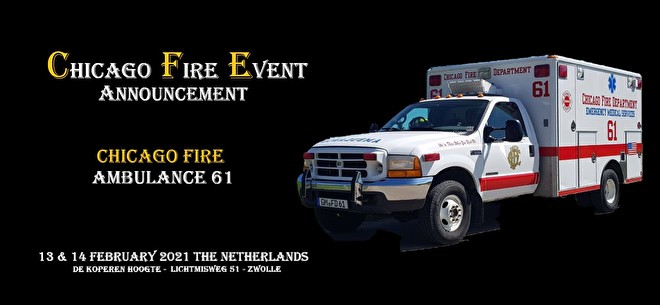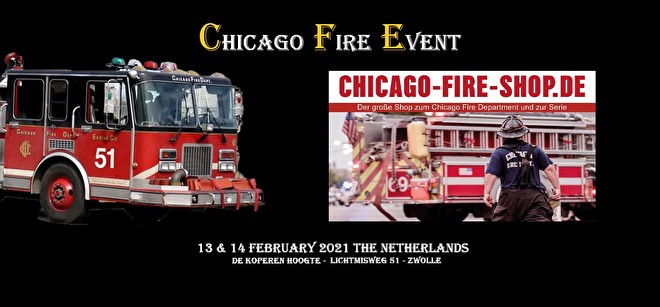 Entrance tickets:
You need an entrance ticket for the Chicago Fire Event. Adult and child tickets are available. You can order these tickets online below. Entrance tickets are only available through this website!
Special tickets:
Special tickets are tickets for a Meet & Greet, Q&A or other activity that only a limited number of visitors can participate in. Some of these tickets are free or must be paid for. These tickets DO NOT allow entry to the event! For this you need to buy an entrance ticket! Coming Soon! Follow our page! We recommend buying tickets online in advance for photo shoots, autographs etc.
Information:
Opening hours: 10 am to 5 pm both days.
Parking: There is a parking lot, free parking.
NO ticket sales at the door!
Location:
Hotel "De Koperen Hoogte"
Lichtmisweg 51
8035 PL Zwolle
Nederland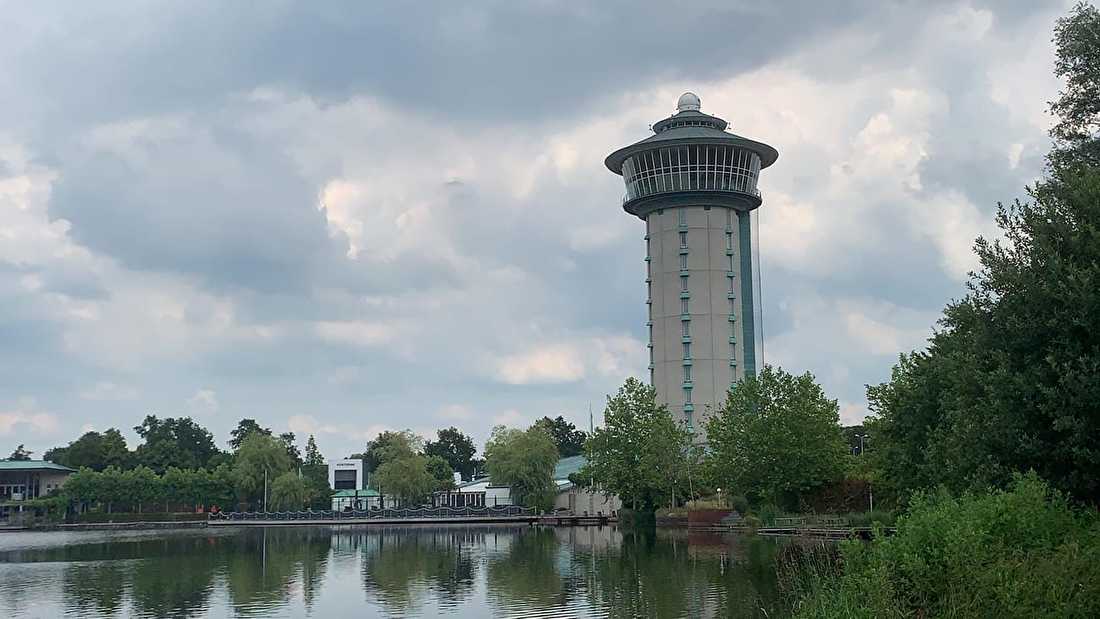 Hotel stay:
Would you like a hotel stay in the hotel? You can also book your hotel stay with us. Enjoy in a luxurious hotel room with jacuzzi, separate steam cabin, free wifi and breakfast!
The following dates are available:
Friday, February 12, 2021
Saturday, February 13, 2021 ( not available )
Sunday, February 14, 2021
For availability and booking send an email to info@movie-events.eu
Check-in: after 3 p.m.
Check-out: before 11 am
Contact:
Would you like to contact us or register as an exhibitor or activity? Send an email to cfe@movie-events.eu
* Magical Meet & Greet, Pirates of the Caribbean Meet & Greet and Chicago Fire Event take place simultaneously. Since this is in the same location, your entrance tickets are also valid for these events!